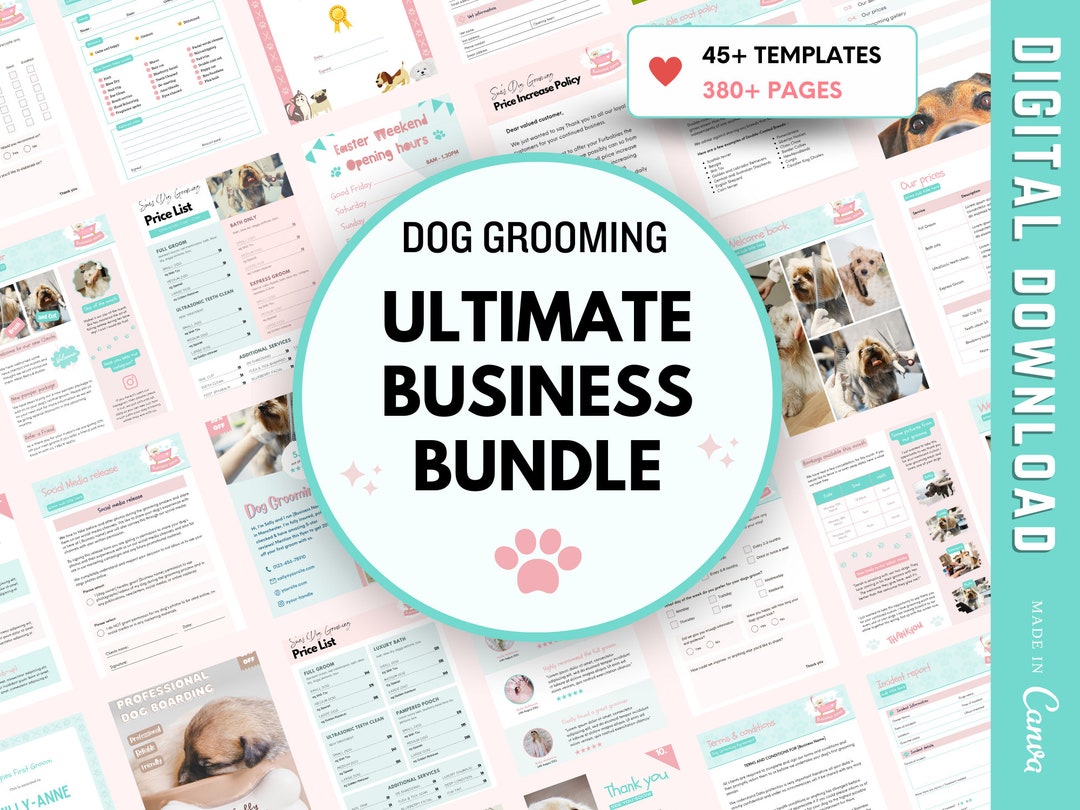 Animals & Pets Business Ideas in the Philippines
If you have a passion for animals and are considering starting a business in the Philippines, here are a couple of service-based business ideas that you can explore:
1. Pet grooming and spa services
Many pet owners in the Philippines are willing to invest in the grooming and well-being of their furry friends. Opening a pet grooming and spa business can be a lucrative venture. This can include services such as bathing, hair trimming, nail clipping, and even specialized spa treatments for pampered pets.
2. Dog walking and pet sitting
As urban areas become more crowded, the demand for dog walking and pet sitting services has increased. Many busy pet owners in the Philippines seek professional care for their beloved pets while they are at work or away on trips. Offering dog walking services or providing a safe and comfortable environment for pet sitting can be a rewarding business opportunity.
Remember, when starting a service-based business, it's crucial to understand the target market, establish trust, and provide exceptional customer service. With proper planning and passionate dedication, your animal and pet service business can thrive and bring joy to both pets and their owners in the Philippines.
Automotive Service Business Ideas in the Philippines
When it comes to service type businesses in the Philippines, the automotive industry provides a plethora of opportunities. Here are two examples of automotive service businesses that are thriving in the country.
1. Car wash and detailing services
The demand for car wash and detailing services in the Philippines continues to grow, as more and more people are becoming car owners. This type of business offers services such as exterior cleaning, interior detailing, and even ceramic coating. Car owners prioritize maintaining the cleanliness and appearance of their vehicles, making this type of business a great investment opportunity.
2. Automotive repair and maintenance
With a large number of vehicles on the road, the need for automotive repair and maintenance services is constant. This type of business can include services such as engine repair, brake replacement, oil changes, and electrical diagnostics. By providing reliable and efficient services, you can establish a loyal customer base and benefit from the continuous demand for automotive repair and maintenance services in the Philippines.
Whether you choose to start a car wash and detailing service or an automotive repair and maintenance business, the automotive industry in the Philippines offers promising opportunities for entrepreneurs in the service sector.
Consulting Business Ideas in the Philippines
1. Business consulting services
One profitable service-based business idea in the Philippines is providing business consulting services. This involves offering valuable advice and guidance to other businesses in various areas such as marketing, operations, human resources, and strategy. With the growing number of startups and small businesses in the country, there is a demand for expert advice to help them succeed. Business consultants can help businesses optimize their operations, improve their competitiveness, and achieve their goals. By leveraging their expertise and experience, consultants can attract clients and build a successful consulting business.
2. Financial consulting and tax preparation
Another service-based business idea in the Philippines is offering financial consulting and tax preparation services. With the complex tax laws and regulations in the country, many individuals and businesses struggle with their financial planning and tax compliance. By providing expert advice and assistance, financial consultants can help clients manage their finances, minimize their tax liabilities, and ensure compliance with tax laws. This type of business can be highly profitable, especially during tax season. With the right qualifications and knowledge, individuals can establish themselves as trusted financial consultants and build a successful business in this field.
Creative Design Services in the Philippines
Looking for creative design services in the Philippines? Look no further! The country is home to a vibrant and talented creative industry that offers a wide range of services. Here are two popular service types that you can find in the Philippines:
1. Graphic design and branding services
Filipino graphic designers are known for their artistic flair and ability to create visually compelling designs. From logo and brand identity creation to packaging design, they can help your brand stand out. With a keen eye for aesthetics and a deep understanding of consumer psychology, these designers can effectively communicate your brand message and values through visuals.
2. Website and app development
In today's digital world, having a strong online presence is crucial. Filipino web and app developers are highly skilled in creating functional and visually appealing websites and mobile applications. They can help you build a user-friendly interface, optimize your website for search engines, and ensure a seamless user experience. Whether you need an e-commerce platform or a mobile app for your business, these professionals can bring your vision to life.
With the growing demand for creative design services, the Philippines has become a hub for businesses seeking high-quality and cost-effective solutions. So, if you're looking to elevate your brand or enhance your online presence, consider tapping into the creative talents of the Philippines.
Education & Training Services in the Philippines
1. Tutoring and academic support services
For students in the Philippines seeking additional academic assistance, tutoring services have become increasingly popular. These services provide personalized instruction to help students excel in their studies. Whether it's one-on-one tutoring or group sessions, these services cater to various subjects and educational levels. Tutoring centers also offer test preparation programs for college entrance exams, enabling students to achieve higher scores and secure admission to their desired institutions.
2. Language learning and training programs
Language learning services are in high demand in the Philippines, where proficiency in English and other languages is essential for career growth and international communication. Language training programs offer courses for individuals of all ages and skill levels, from basic conversational classes to advanced grammar and professional business communication. These programs equip learners with the necessary language skills to succeed in various fields such as tourism, business, and customer service.
In summary, the education and training services industry in the Philippines includes tutoring and academic support services as well as language learning and training programs. These services play a crucial role in supporting students' academic success and enhancing their language proficiency, contributing to personal and professional growth.